Belief, Opportunity, and Empowerment
Cayuse Technologies was founded in 2006 by Randy Willis, a transformational business leader, an innovator, and a Native American member of the Oglala Lakota (Sioux nation). Randy's expertise is rooted in 37 years with Accenture, implementing business and technology solutions in North America, South America, Europe, Africa and the Middle East. While a senior partner at Accenture, Randy shared executive sponsor responsibilities for Accenture's then-largest outsourcing contract with BellSouth Communication and led Accenture's Quality Assurance Program in the US.

Combining experience with opportunity, Randy developed the concept of near-shore indigenous technology delivery centers in stable, rural communities near reservations. The goal was to empower clients with a low-cost resource alternative and provide Native Americans with a career path to raise their families at home.
A Growing Legacy
Cayuse Technologies is headquartered in Pendleton, Oregon near the Umatilla Indian Reservation and is owned by the Confederated Tribes of the Umatilla Indian Reservation (CTUIR). Over the past decade, Cayuse Technologies has evolved into a family of companies of nearly 600 employees. Cayuse Commercial Services provides technology and business services across multiple industries.
Cayuse Commercial Services has over 150 employees, providing data, IT, and professional services in the following areas:
Virtual Executive Assistants
Service Desk
Business Process Services
Application Development & Testing
Data Services
Cloud Services
Cybersecurity & Operational Resilience
Program & Project Management
Promise for the Future
Cayuse Commercial Services partners with our clients to successfully deliver IT and business improvements with proven methods, reliable best practices, and strong domain expertise. We respect and maintain the ideals of our company's core values -- Quality, Integrity, Work Ethic, Teamwork, Diversity, and Harmonious Heart. We believe in using skilled US-based resources to provide near-shore technology services in line with the vision of our founder. We invite you today to experience our commitment to help you achieve your business goals.
Our Success Stories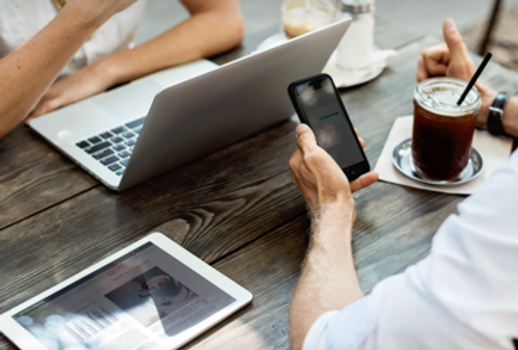 THE CHALLENGE The client requested creation of an application to track the health conditions of students and staff. Comprised of a school district...