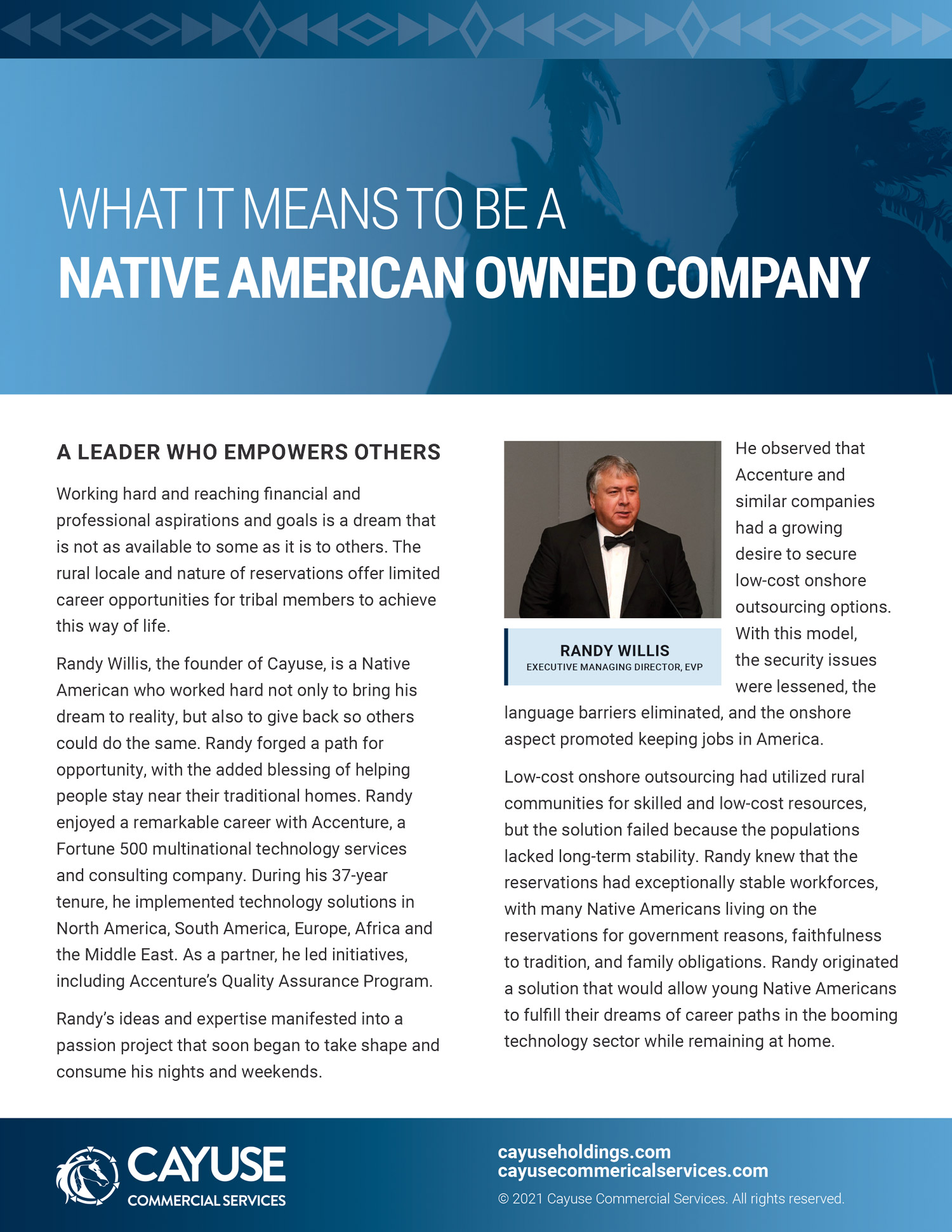 What It Means To Be A Native American Owned Company
Being a Native American company is something Cayuse is proud of and for many reasons. Know that a partnership with us has a tremendous impact on our community.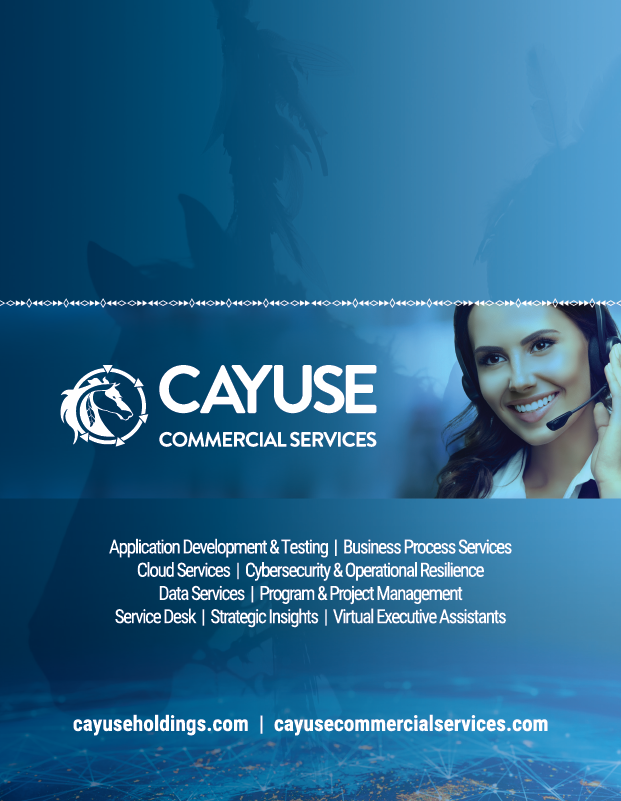 CCS Brochure
As a certified diversity supplier, Cayuse offers remote, U.S.-based technology services at a competitive price. As a trusted supplier, Cayuse has earned a solid reputation for strict adherence to client service levels.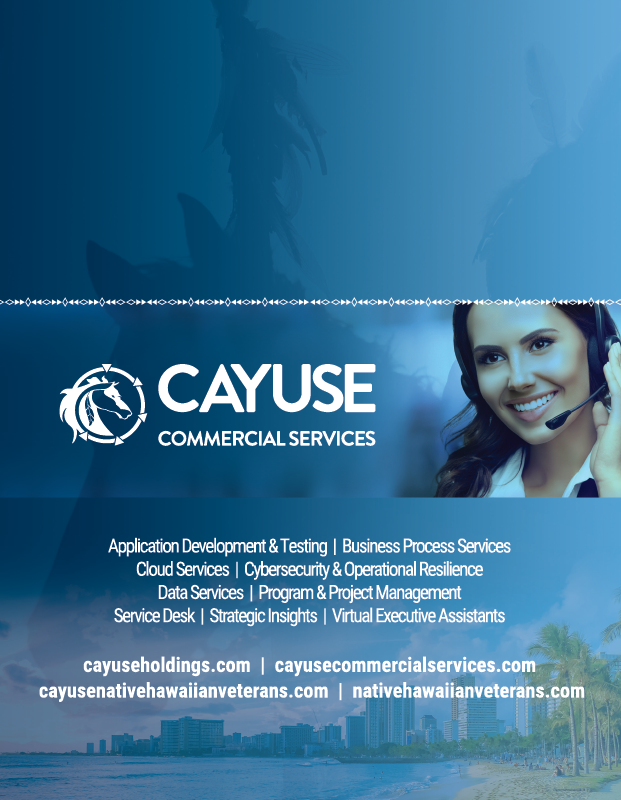 CCS Hawaii Brochure
Working with Cayuse gives companies the opportunity to support Native Americans and Native Hawaiians, and receive world-class technology and business process services at a competitive price.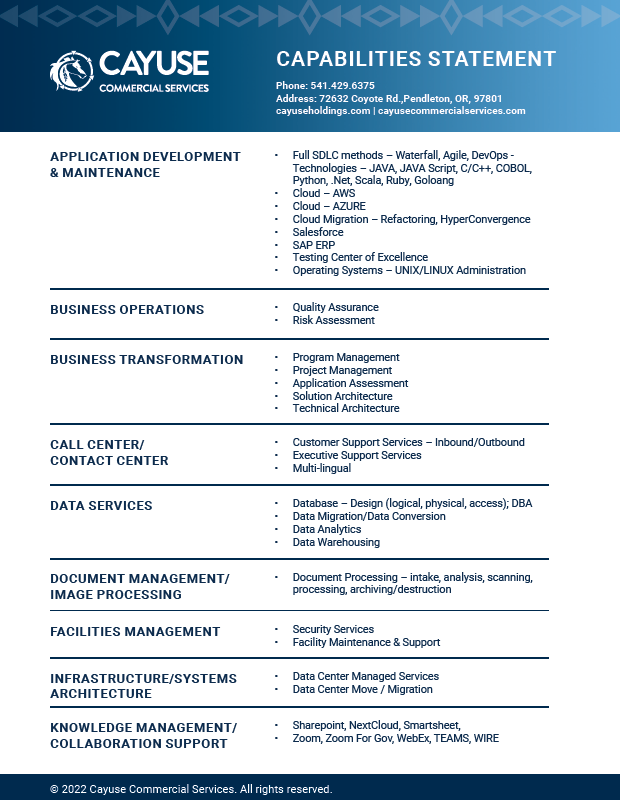 Capabilities Statement
A more detailed look into the services and skills Cayuse offers.
Strategic Insights
Cayuse provides the answers your need to move forward with your business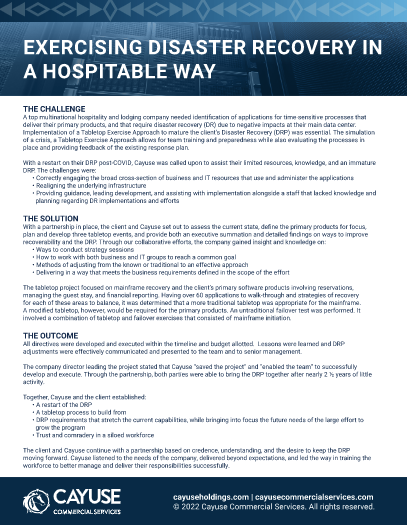 Disaster Recovery Case Study
Cayuse successfully worked with the client to deliver solutions on time and within budget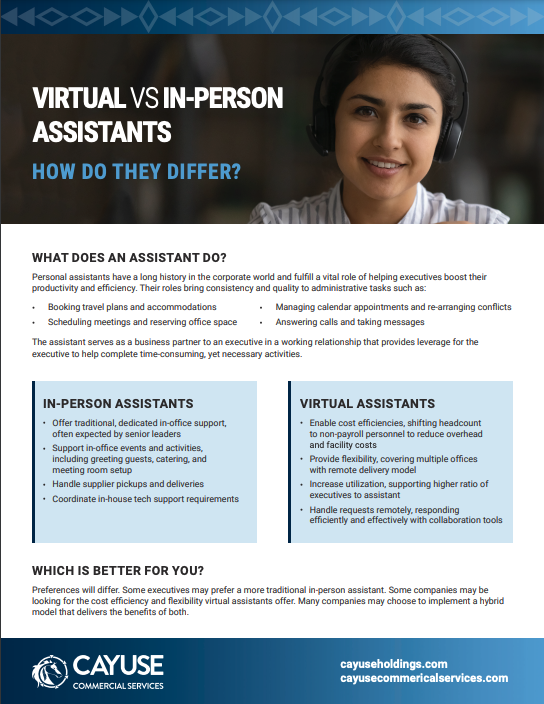 Virtual Vs In-Person Assistants
Curious about the differences and benefits of having an executive assistant? Even take it a step further and learn more about virtual assistants in particular.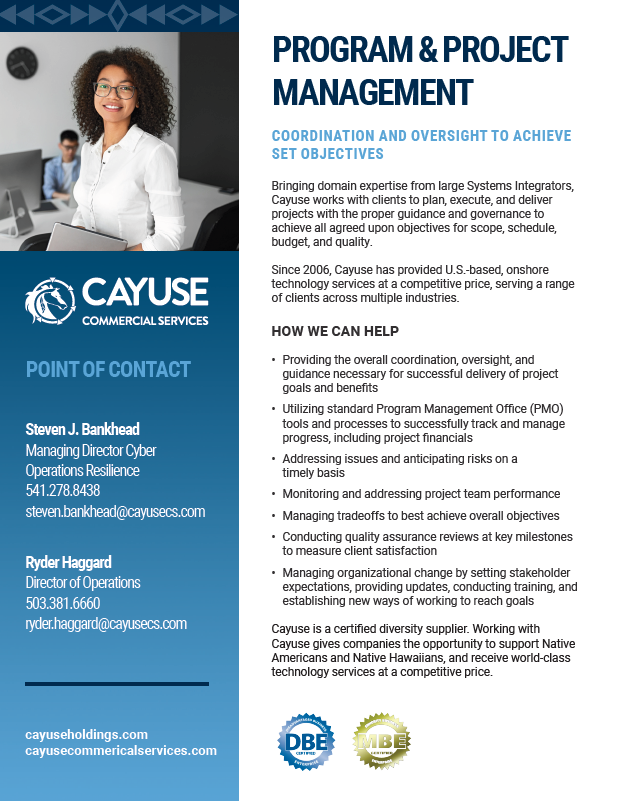 Program & Project Management
Cayuse works with clients to plan, execute, and deliver projects with proper guidance to achieve objectives.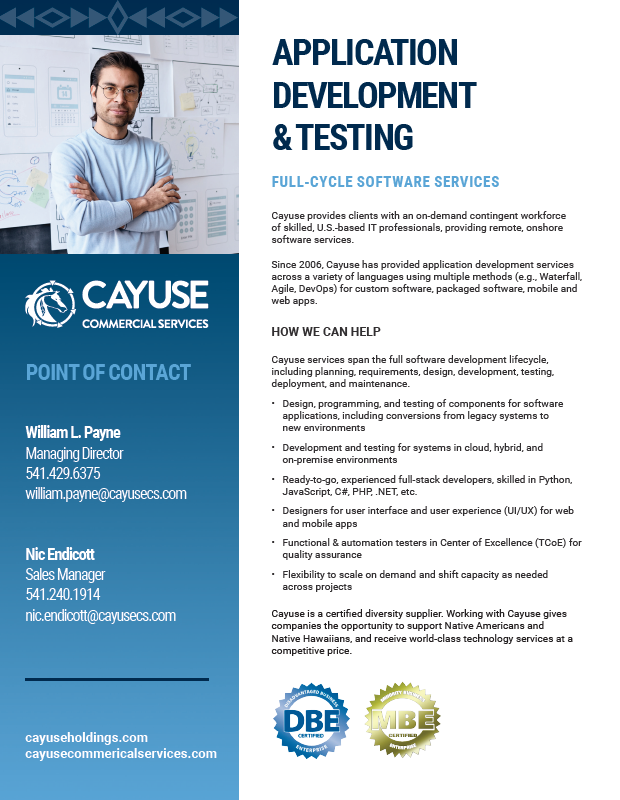 Application Development & Testing
Cayuse provides clients with an on-demand contingent workforce of skilled U.S.-based IT professionals.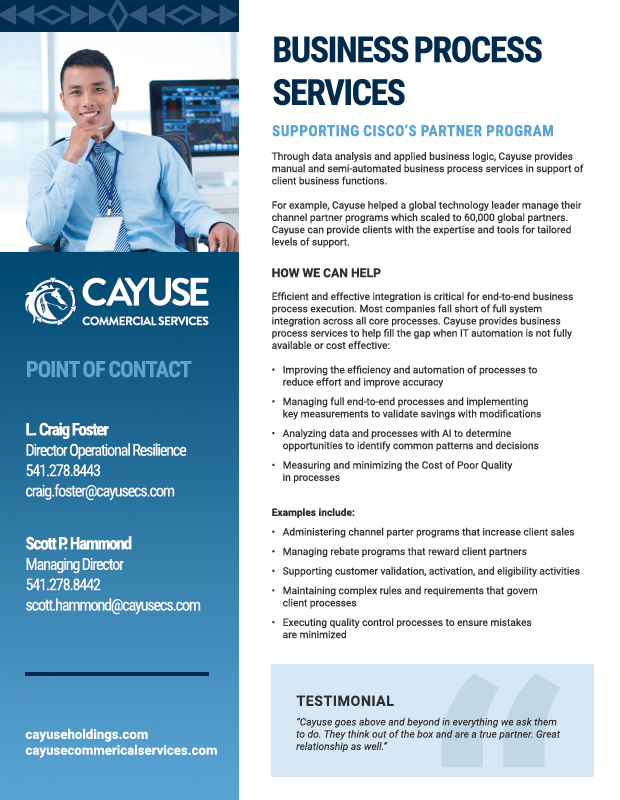 Business Process Services
Through data analysis and applied logic, Cayuse provides manual and semi-automated business process services in support of client business functions.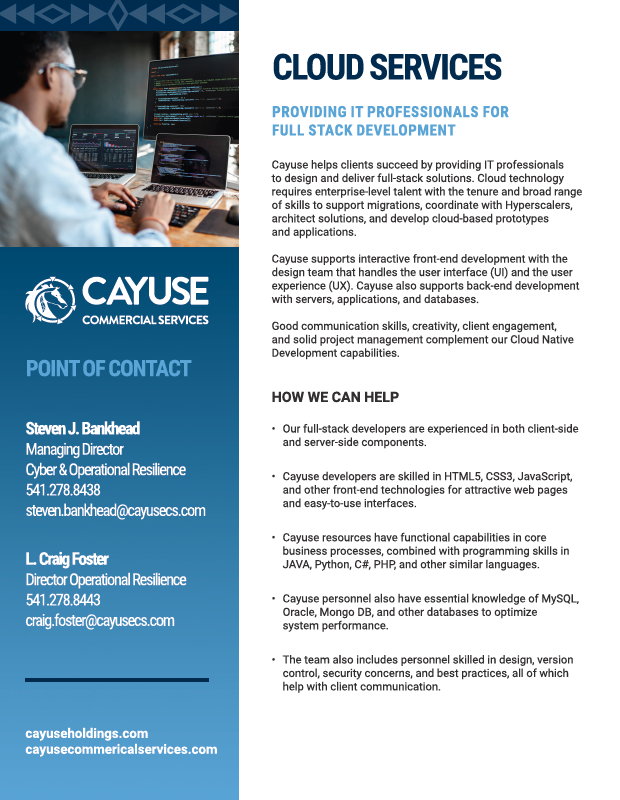 Cloud Services
Cayuse helps clients succeed by providing IT professionals to design and deliver full-stack solutions. Cloud technology requires enterprise-level talent.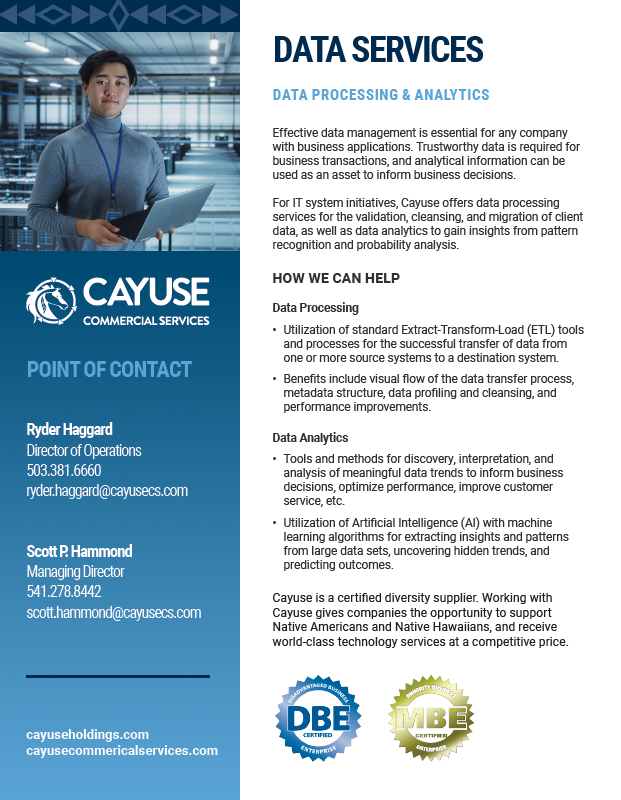 Data Services
Effective data management is essential for any company with business applications. Trustworthy data is required for business transactions.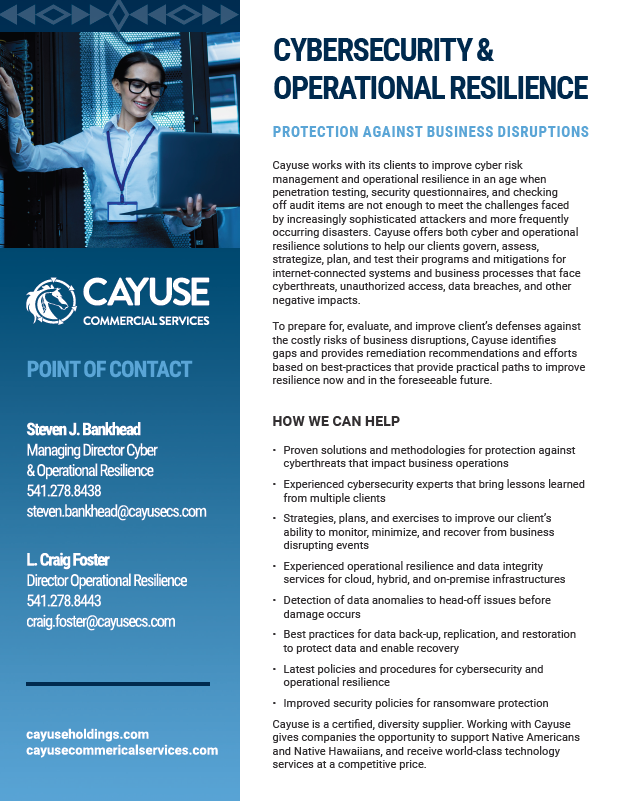 Cybersecurity & Operational Resilience
Cayuse works together with its clients to improve cyber risk management in an age when penetration testing and security questionnaires are not enough.
Salesforce.com
Cayuse has 15 years of application development experience across multiple industries, and is building a Center of Excellence for Salesforce.com development and testing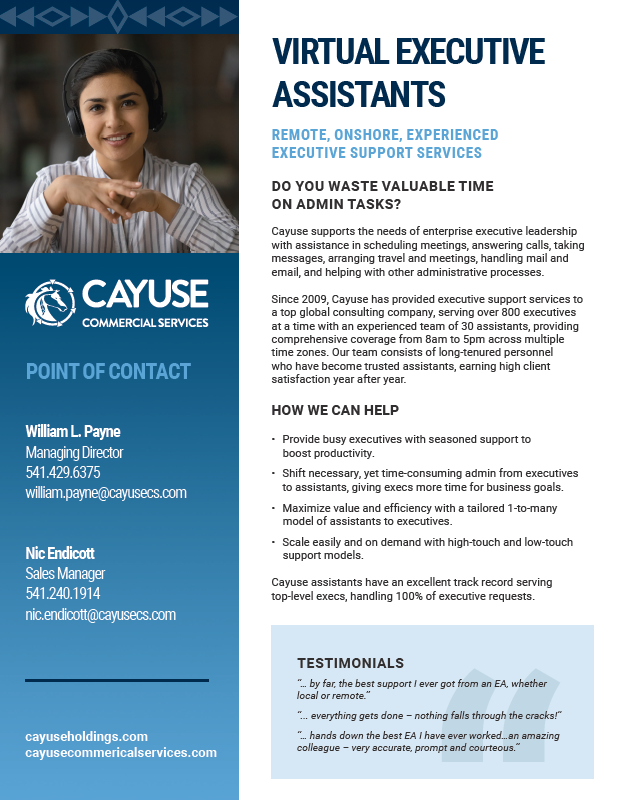 Virtual Executive Assistants
Cayuse supports the needs of enterprise executive leadership with assistance in scheduling and other administrative processes.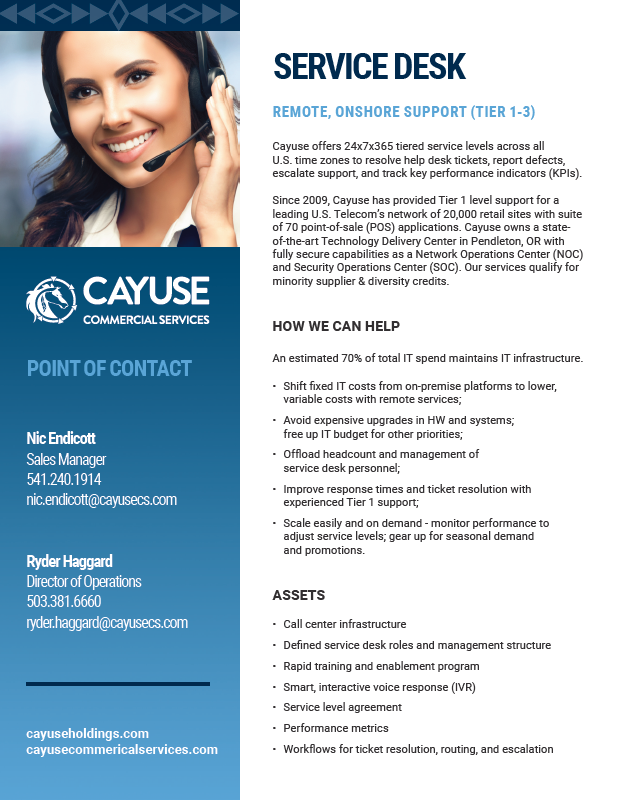 Service Desk
Cayuse offers 24x7x365 tiered service levels across all U.S. time zones to resolve help desk tickets, report defects, escalate support, and track key performance indicators (KPIs).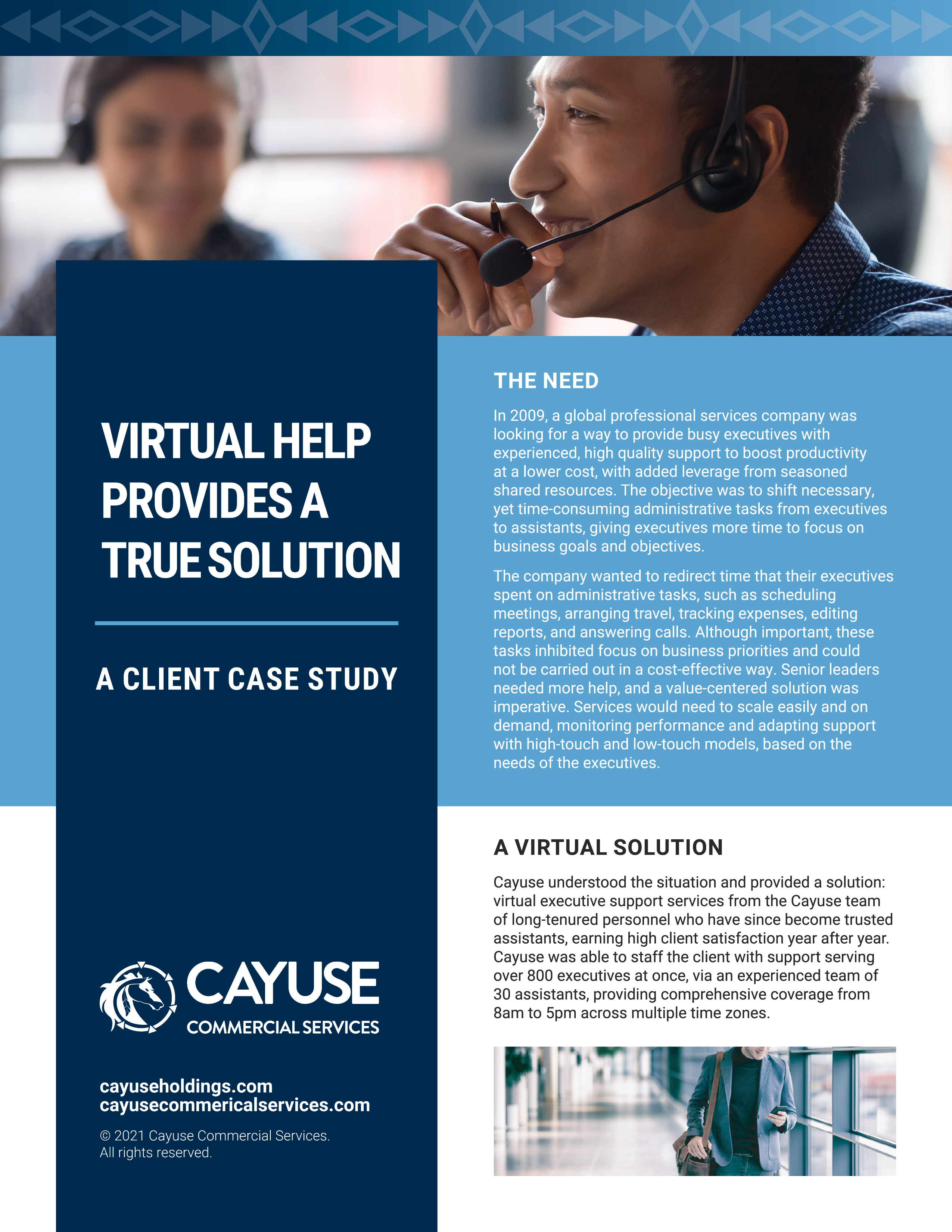 Virtual Help Provides A True Solution
Discover how a Fortune Global 500 Company dramatically lowered its administration costs with a virtual solution and a winning partnership.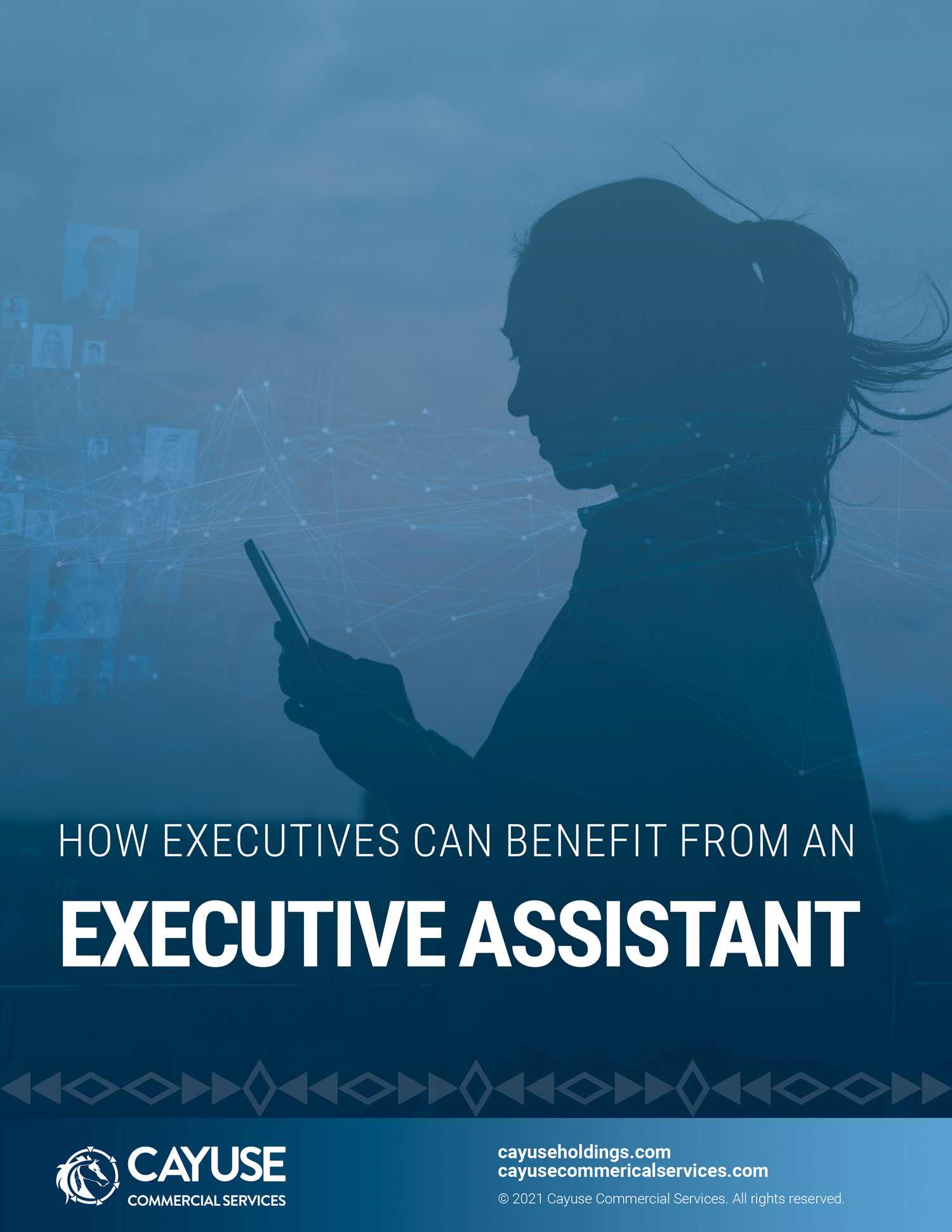 How Executives Can Benefit From An Executive Assistant
Learn how an executive assistant helps reduce menial tasks leading to greater work efficiency.